Welcome our Legacy Residents Coordinator!
As the Legacy Residents Association continues to grow, we have hired a Residents Association Coordinator to help us out.
Legacy Residents Association Coordinator
The Legacy Residents Association Coordinator was hired in Spring 2019.
If you need to contact the new LRA Coordinator she will be working on a part-time basis weekday mornings from 9:00am to 12:00pm.
The number to call is 403-263-8111. If  you prefer email, any questions about fees can be send to accounts@legacyresidents.ca  For other general inquiries email us at info@legacyresidents.ca

Legacy Residents Annual Meeting
Thank you to all who joined us on March 6th, 2018 at the Legacy Annual Meeting at the Delta South.
Please click here to see the whole presentation : Residents Association Presentation 2018
If you have any questions or comments please email us at info@legacyresidents.ca we would love to hear from you.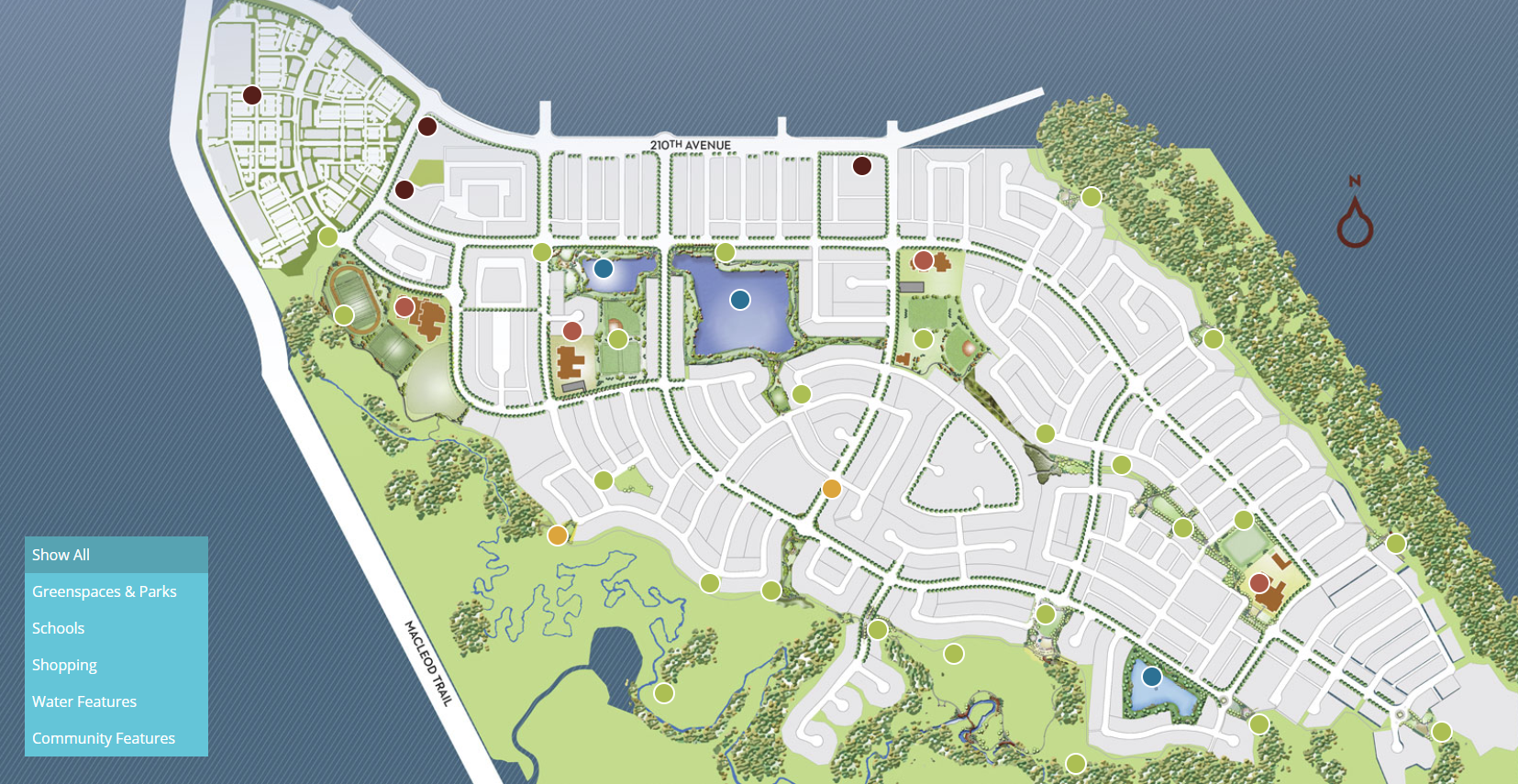 Looking to find out more about your communities Amenities?
Visit the Development Website to find out more about what's in your community! They have a map showing all of the great things there are in Legacy.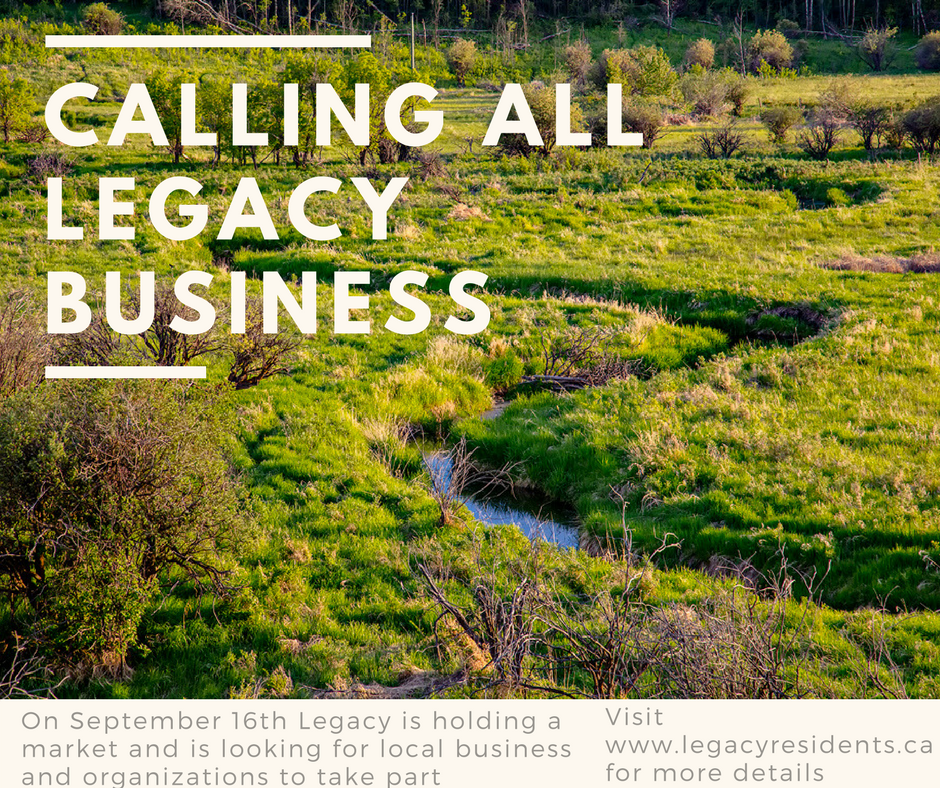 Calling all Legacy Businesses
Legacy is celebrating the grand opening of it's newest Show home parade of Single Family Homes! We believe the best way celebrate this was to bring together our current residents who love and enjoy Legacy!
Legacy is a place where the city meets the country. Where the people living here are a community. Do you own a business and live in Legacy? Or a surrounding community? We are looking for local businesses, entertainment, and public or private services to be in the market! If you are interested in performing, selling products or meeting residents, come celebrate with us.
September 16th share your organization with event attendees. Retail space is free, a table and chairs will be provided to each booth. Submit the information in the document attached Legacy Market Vendor Applicationv2 to info@wcdev.ca to be considered for the Legacy Market.
*Residents Association Fees must be paid in order to participate*

Calgary Transit is Coming to Legacy
Hello Legacy Residents! Through WestCreek Developments' commitment and Calgary Transit's cooperation, we are extremely excited to announce a date for a bus route in Legacy! July 31st Legacy will have a bus route, connecting you to everything you need. Legacy is one of the only new communities in Calgary to have transit service in their community. #Legacylife
Calgary Transit Service will begin July 31st, 2017 in Legacy, with Routes 167 and 168 Legacy. Visit http://www.calgarytransit.com/service-updates?nid=83826&route=167 for more details.

Legacy Residents Spring Newsletter
Wanting to get updates on the community? Sign up for quarterly updates on the Newsletter Tab above. Here is the link to the latest Community Newsletter for Spring 2017! Spring Community Newsletter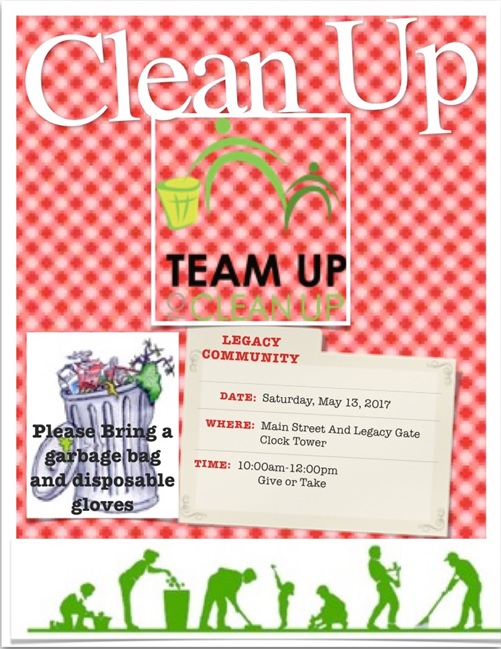 Legacy Community Clean Up
Community Clean up will happen on May 13th at Main Street and Legacy Gate Clock Tower at 10AM, join in and take pride in your community!

Legacy Resident Representatives
We are happy to introduce the two residents that have joined the Legacy Residents Association Advisory Committee
Don Tremblay and Angie Locking
These members came forward after the Annual General Meeting held in Sept 2016 to join the committee and make a difference in their community. These residents sit on the committee, meeting once a quarter to make decisions for the Residents Association along with the current committee members. They are a voice for the community that provides guidance for the Residents Association.
If you have any questions please feel free to contact us at info@legacyresidents.ca or 403-263-8111